[:en] [easingslider id="736″]
PART1 -Test Machine
PIC1.1-  Testing the DIY vacuum forming machine. ABS plastic
PIC1.2-  Testing the machine.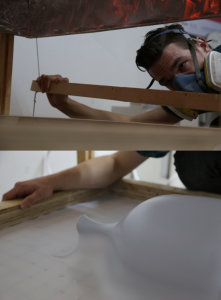 VID1.1-  Testing the machine.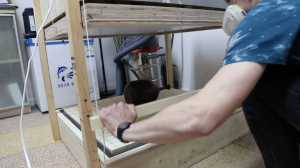 PIC1.2-  Different Material. TAG detection.
VID2.1-  Testing the floating lamp with dangling cord.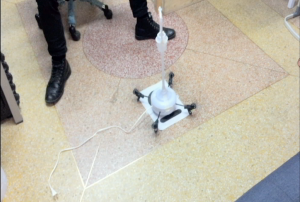 PART3 -Testing computer-controlled unmanned aerial vehicles flying
PIC3.1-  Testing Flying with colored TAG detection.
VID3.1-  Testing Flying in Optitrack Motion Capture room.
PIC3.2-  Testing The Optitrack software with AR drone 2.0. AND floating chair.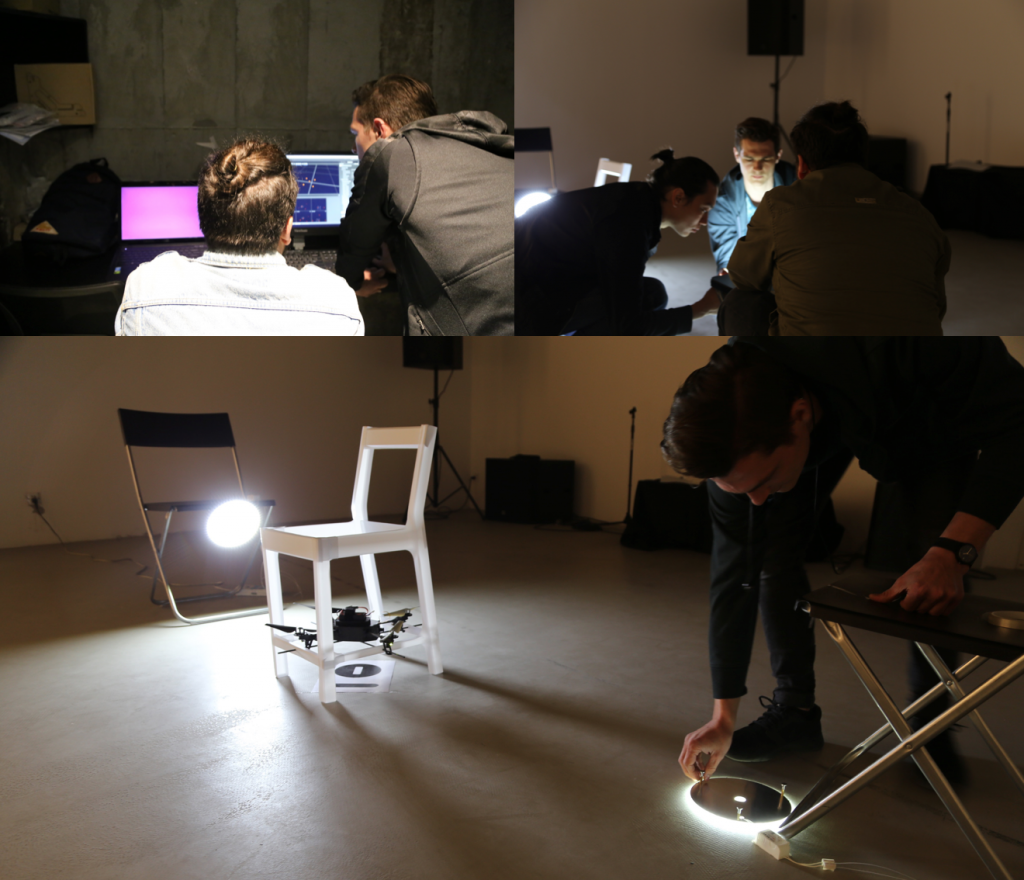 VID3.2-  Piping optitrack motion capture with Natnet
VID3.3-  Optitrack software and AR drone 2.0 rigid body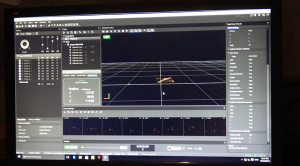 PART4 -Test Flying
PIC4.1-  Testing AR drone fleet and floating chair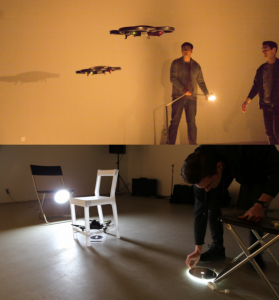 VID4.1-  Testing Flying with dynamic aerial reactions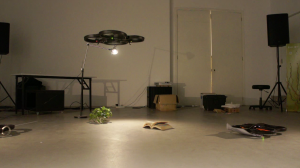 About the artist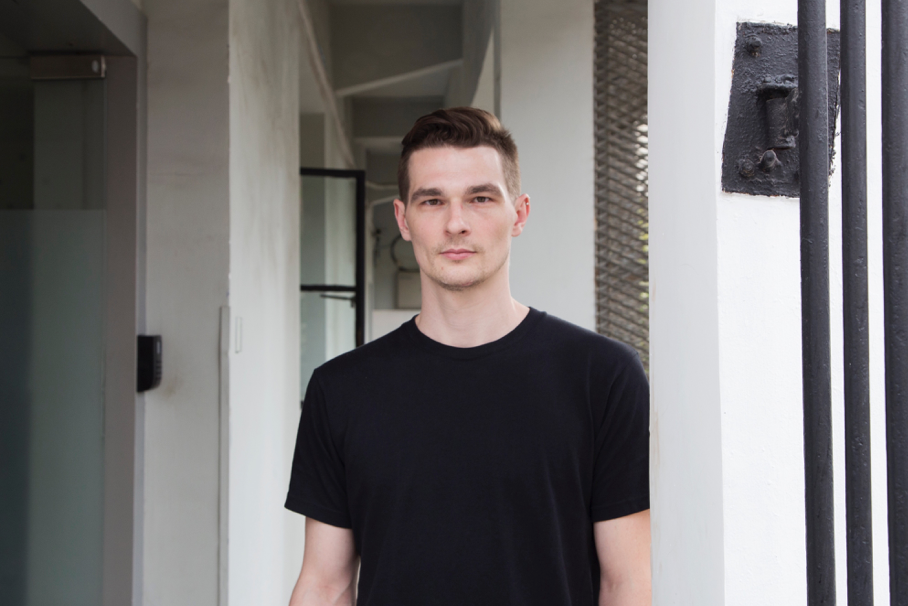 Born 1984 in Missouri, USA. Based in Hong Kong.
Samuel Adam Swope is an artist most recognized for his Aerial Art and for inventing novel situations with artistic merit. Samuel feeds off his innate boyish curiosities, imagination, and mischievous behavior. He follows heuristic methodologies and seriously plays. He fancies apparatuses with aesthetics, craft, and technique, but that maintain a core concept related to science and whimsy.
His continued interest in contemporary uses of apparatuses, performance, technology and DIY culture has enabled him to exhibit and lecture internationally in art spaces and academic and cultural institutions, for example ISEA 2016 Hong Kong, Este: Coordenadas Itinerantes Colombia, Nightingale Chicago, and FILE 2015 Brazil.
Samuel received a BFA in sculpture from Missouri State University in 2007. In 2014 he earned his MFA from the School of the Art Institute of Chicago within the Art and Technology department as their full merit scholar. In 2015 he was a Research Associate at School of Creative Media, City University of Hong Kong.
Website: samueladamswope.com[:]