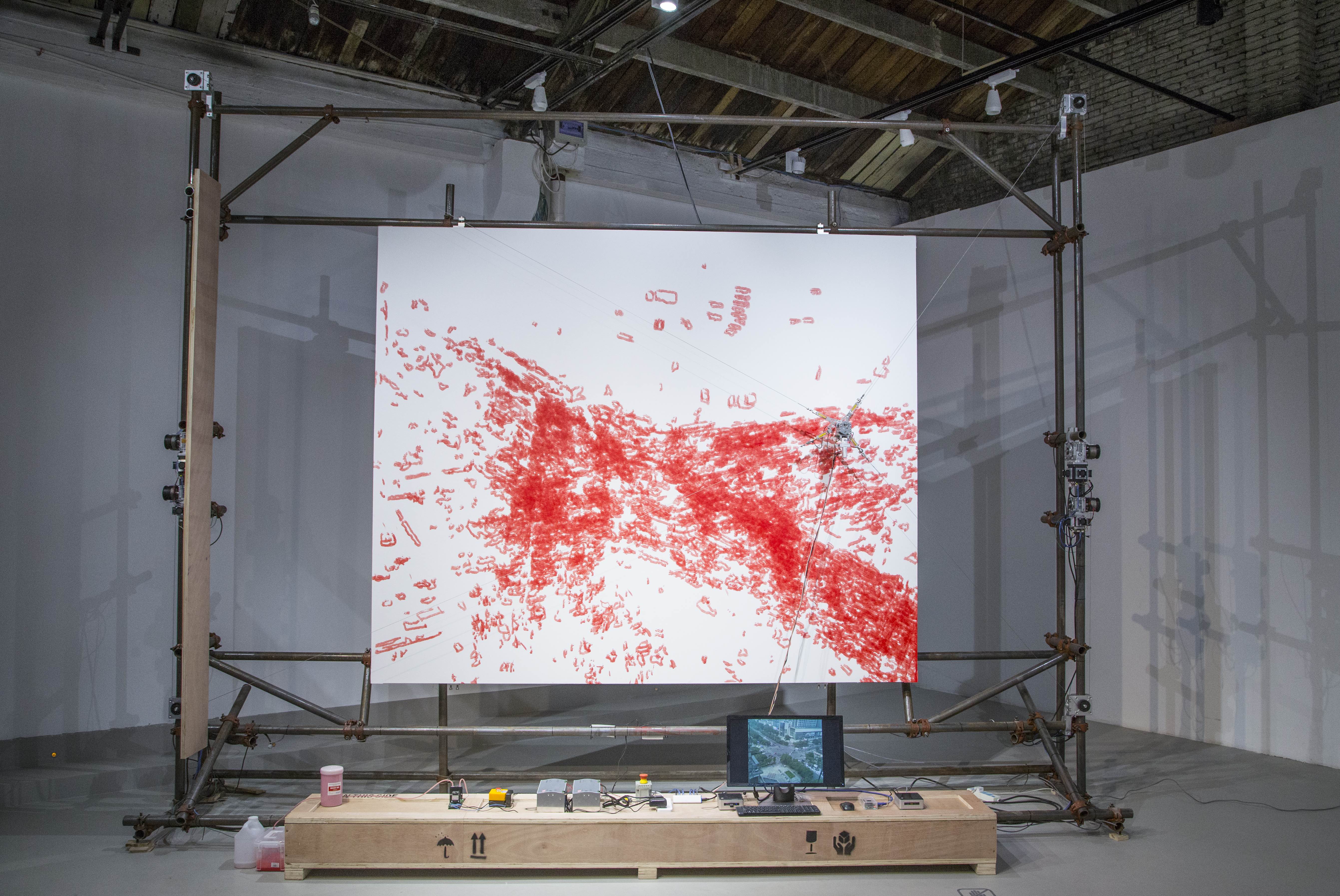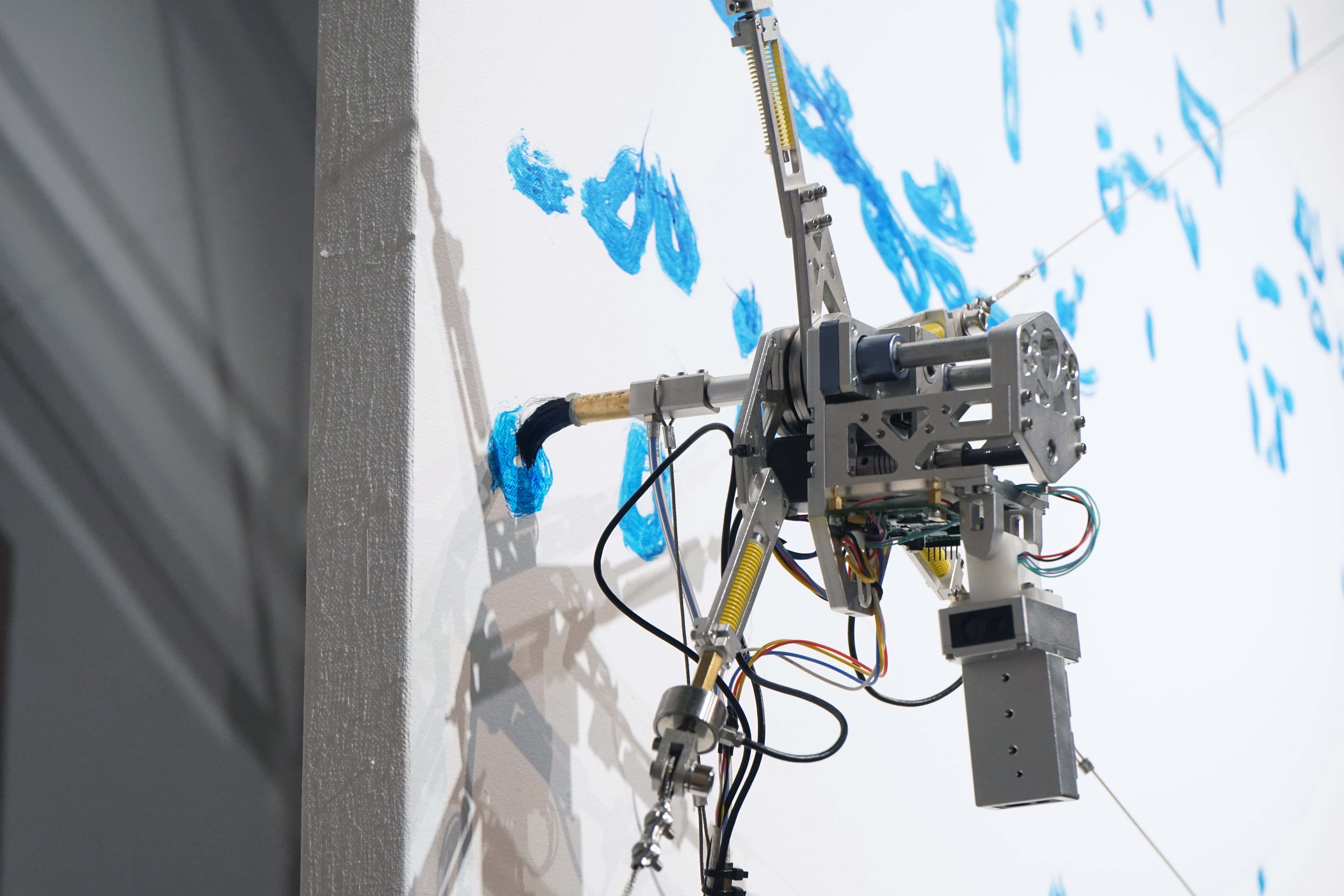 LIU Xiaodong is a painter of modern life, whose large-scale works serve as a kind of history painting for the emerging world. LIU locates the human dimension to such global issues as population displacement, environmental crisis and economic upheaval, but through carefully orchestrated compositions, he walks the line between artifice and reality. A leading figure among the Chinese Neo-Realist painters to emerge in the 1990s, his adherence to figurative painting amounts to a conceptual stance within a contemporary art context where photographic media dominate. His undertaking 'to see people as they really are' was galvanized in the aftermath of the Tiananmen Square uprising and, alert to the legacy of Chinese Socialist Realism, his compositions are painted with loose, casual brushstrokes and layered with meaning. While he works from life and often en plein air, he chooses sitters to supply ancillary narratives to landscapes or situations. This participatory dimension to his practice, where projects are also documented by diaries and films, reflects an urgent sense of interconnection: 'Society and art', he says, 'should be like breathing – one breathes in and the other breathes out' (2008).

In Weight of Insomnia, his latest daredevil endeavor venturing into the unfamiliar zone of telematics and computer vision-engendered painting employing automated systems, LIU Xiaodong translates traffic streams, human movements from multiple locations monitored in real time, into emotional residues precipitated over extremely long time-lapses. It is as if the artist, reincarnated in a robotic consciousness, wrestles through an endless, restless insomnia to piece together an ever-evolving jigsaw of amorphous desires and anxieties, fleeting nightmares and ruptures, which cannot be otherwise amassed without his technological accomplice, to construct a new awareness of contemporaneity. In so doing, LIU Xiaodong not only re-assesses painting in the age of internet and algorithm, rekindling and advancing the legacy of the synergy between art and technology in the turbulent era of the 1960s marked by social change and artistic experiment, but also implicitly invokes the imperative of the post-human present in which a new sensibility of inter-objectivity begins to emerge, in which humans and other objects reciprocally co-create the world as we know it.
Weight of Insomnia  (2016) is the first edition of a series of projects under the auspices of Art & Technology conceived and curated by ZHANG Ga. It will be exhibited in conjunction with Easy Rider (1993), a robot sculpture by Nam June Paik, and Unitape (2015), a large-scale, real-time projection by Carsten Nicolai. Easy Rider and Unitape complement Weight of Insomnia in establishing a subtle dialogue with the work's internal logic that attempts to automate an artistic process through robotic intervention and visualization of computationally generated abstract patterns loaded with emotional charges and historical significance.
Co-presented by Chronus Art Center, ZKM | Center for Art and Media in Karlsruhe and the Nam June Paik Art Center, the exhibition will premier at Chronus Art Center in Shanghai in September of 2016, and tour to the Nam June Paik Art Center in Seoul, South Korea, in the summer of 2017 and to ZKM in Karlsrule, Germany, in the fall of 2017. Weight of Insomnia is commissioned by Chronus Art Center and supported by Lisson Gallery and Zhonghong Art Consultation, with additional support by Eigen+Art, Berlin.